A journey through the years
1920
The Creation
The story began in a laboratory where key ingredients were assembled in a unique formulation, in Faverges, Haute-Savoie. Created in collaboration with the best leathercraft makers, the formulation, vastly ahead of its time, has met with astounding success due to its unique ability to beautify and preserve the finest leather skin.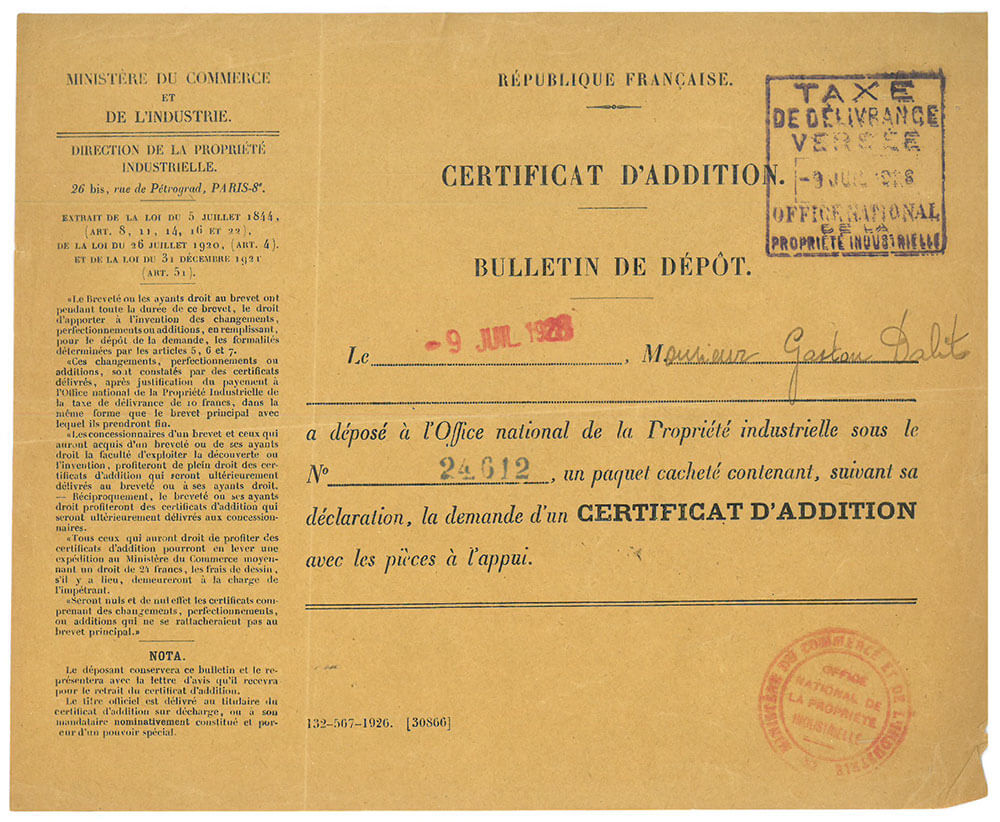 1925
The Gold Medal is Awarded
Saphir is awarded the gold medal at the World Fair in Paris. This assures the reputation of the company and has laid the foundation of the values that will come to define its fame: quality, tradition and innovation.
1950
Becoming the Must-have
A good marketing campaign has helped spread the reputation. Quality and innovation lead the brand to become a must-have for any shoe care lovers in France. The creation of its motto 'Saphir beauté santé du cuir' or 'Saphir Leather Beauty Health' explains the ancient spirit that is still alive in the company today.
1955
Already in New York
Saphir opens its first sales department in the USA. Our French savoir-faire and innovating products for the finest leather, has ensured Saphir's success in the USA. From there, Saphir started to export in Asia with Hong Kong.
Since 1925, Saphir Médaille D'or has been the choice of the most famous shoemakers and manufactures of leather goods.
1979
A New Start
Alexandre Moura, the second generation of successful entrepreneur, takes over the company and brings to it a modern corporate model and global expansion. The label comes with the promise of exceptional quality and therefore it becomes the reference for leather care made for a prestigious global clientele. Saphir differentiates itself by the willingness to modernise its range of products and factory in order to keep the brand on the top of its market.
1986
Move to Our Charente Region
A few years after, Saphir is relocated in the South West of France where a new factory is built. This enables the modernisation of all the processes in the peaceful and traditional Charente region where the famous Cognac spirit is produced.
1996
Another Milestone
Seventy-one years after the company was rewarded with the gold medal, the leader Alexandre Moura was decorated with the French Legion of Honour by M. Raffarin (Prime Minister of France). This honours the perseverance of its founders to remain authentic. It is this authenticity that has made Saphir a French success story.
2018
A New Logistic Center
A new logistic center is built next to our factory to ensure the most efficient service to our customers and our worldwide expansion. This special building is highly secured against fire and conceived to prevent any risk of pollution. Saphir manufactures all its products in a modern plant, over 13 500m2 in the Southwest of France.